Communication Platform as a Service
Manage your business through proven communications platforms without the need for development, hardware or IT administration.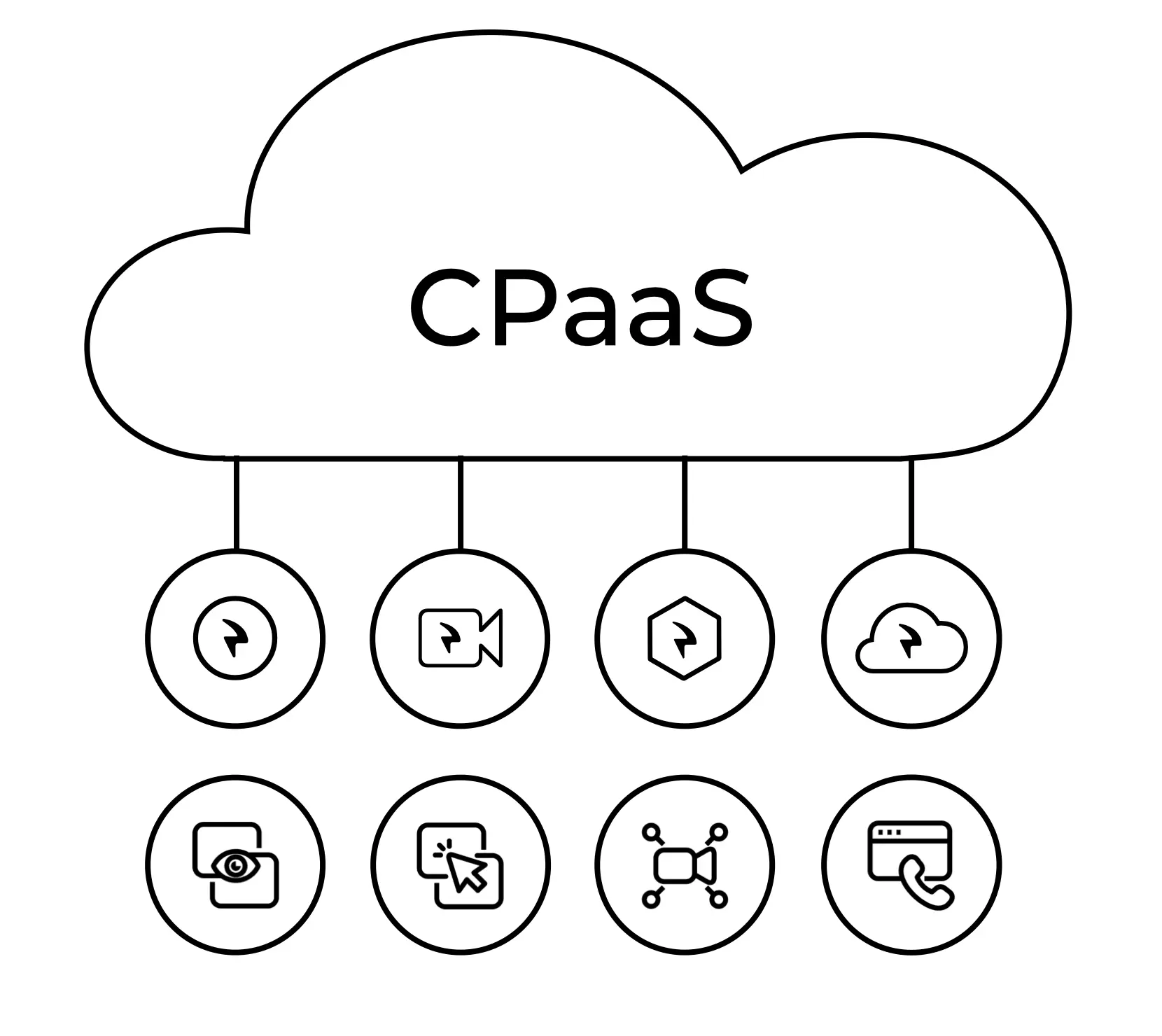 Powerfull dedicated RTC, IVR, ACD platforms

Get a whole platfom to perform your business processes in a secure and dedicted node, region, units...

No developments with API required

Zero code deployment, get tested and proven platforms with all performance and features required.

Everything as a Service

No hardware, No administration, No worries. You can now focus better on your business processes.
Seven Cloud Services Principles
Enhanced Datacenter Management

All Real-Time Communications driven by our platforms are 100% encrypted with standard protocols. This includes both WebRTC peer-to-peer conections and hybrid SIP transcoding processing.

Reinforced Application Security

We implement specific security measures to protect communications, platforms, applications and data, and work to identify and remediate vulnerabilities.

Improved Product Security

We use a variety of security controls in all our software product developments, such as encryption and authentication, to protect the data and communications of our clients.

Carrier-grade Network Security

We use industry-standard security protocols and technologies, such as Firewalls, SSH, SSL, TLS, VPN... to protect the networks that connect our systems to the Internet.

Availability and Resilience

Our infrastructure management is designed work in several AWS regions in order to be highly available and resilient to minimize the impact of outages or other disruptions.

Backup System Management

All our Cloud Platforms and online services employ automated AWS backup systems and procedures to safeguard data against loss and ensure rapid recovery in case of any disaster.

Data belongs to our Clients

We recognize that the data stored in our Cloud Services and systems belongs to the clients, and they are committed to protecting that data from unauthorized access or disclosure.
Streamline your Business Communications
Empower and extend your business system ACD, CRM, PBX, WEB connecting to Interactive Powers CPaaS backbone. Any business can improve its processes and communications selecting any kind of cloud configuration.
Interactive Voice Response (IVR)

Video Real-Time Communications (RTC)

Video Call Recording (REC)

Video Deep Archiving (ARC)

Automatic Call Distribuitor (ACD)

Applications (Web Caller, CoBrowsing...)

Your External Systems (ACD, CRM, PBX, WEB...)
Select your own configuration Build fast & better with strong building blocks
Meanwhile, gain the flexibility and scalability to meet customer needs without complex upgrades and hidden costs.
CPaaS IVR

Voice Automation & IA Interactive Channels powered by Smart IVR platform as a Service.

Learn More

CPaaS REC

Cloud Video Recording for your Video Contact Center powered by REC Storage as a Service.

Learn More

CPaaS RTC

Video Channels for your Contact Center powered by Video RTC platform as a Service.

Learn More
We run global Cloud Services in all regions
We are a close company in a global world. We provide our services & monitoring in all different countries.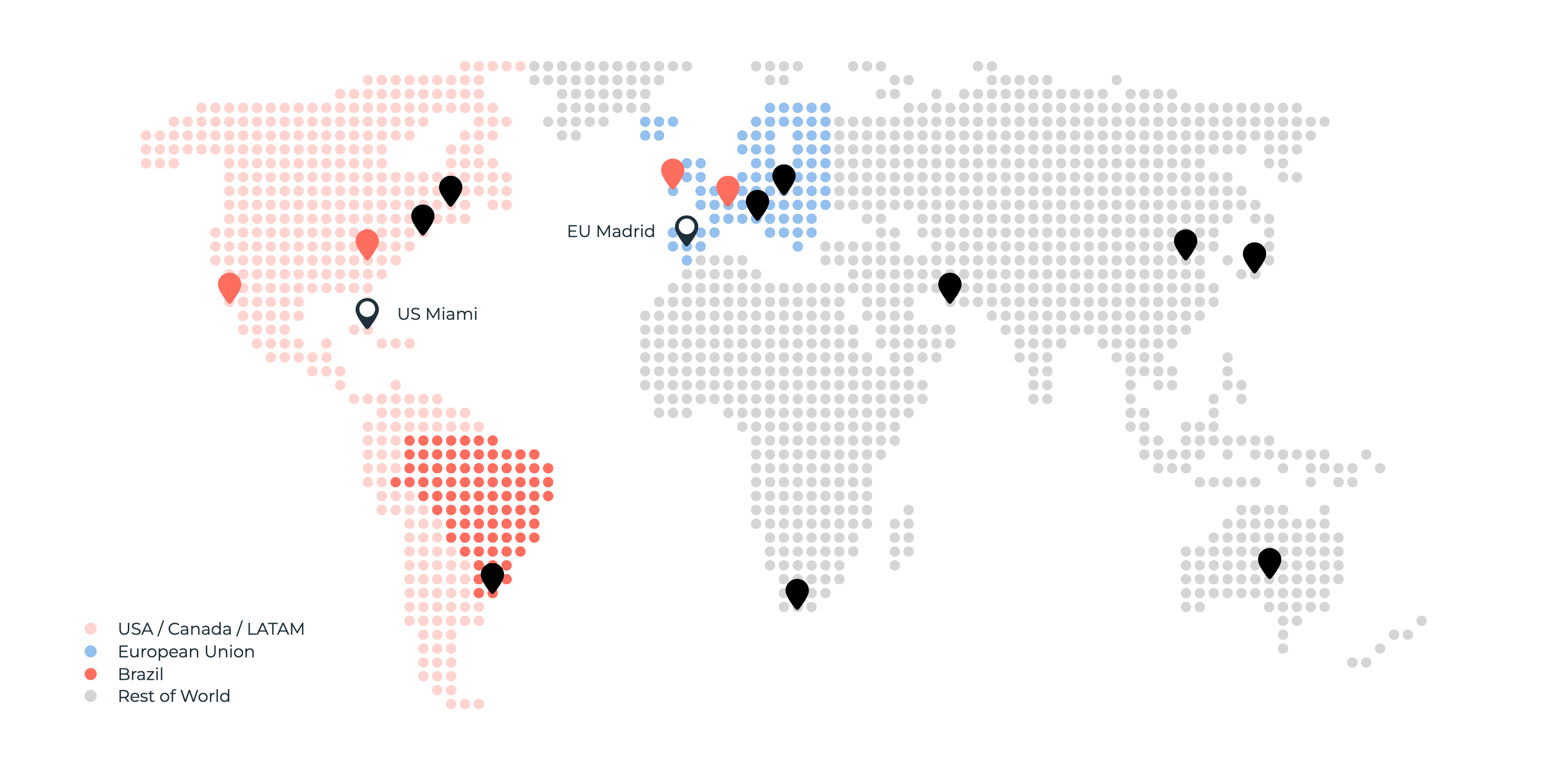 Trusted by leading companies
We help to communicate improve efficiency and optimize business processes for governements and any size companies.
Streamline your business communications