Video-centric & convergent web phone
Easiest and fasted platform to connect agent endpoints with a face-to-face communication experience.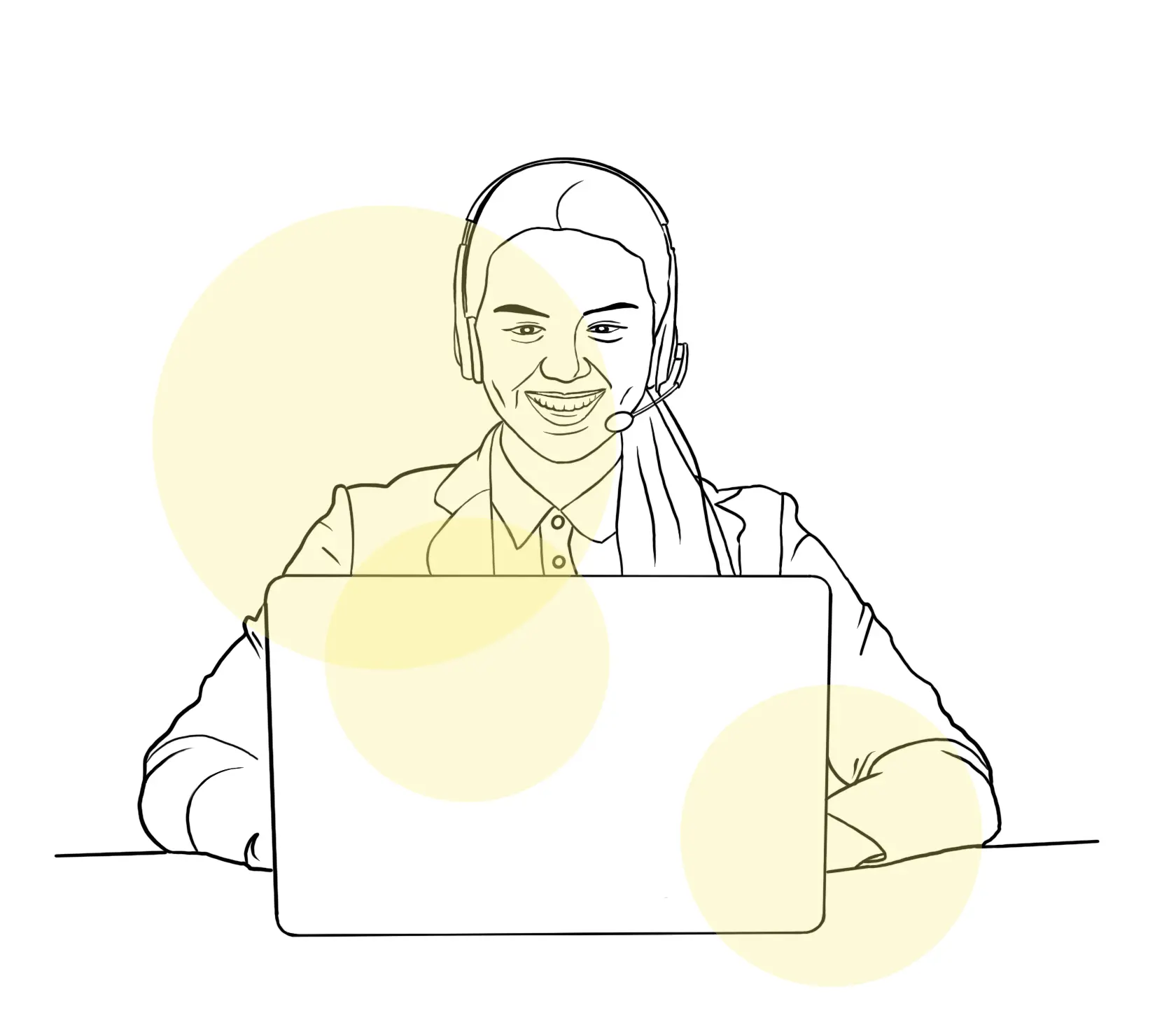 Web responsive & touch ready

Latest web technology that works on any desktop or mobile device, including iOS & Android tablets or smartphones.

Scalable & reliant anywhere

Designed for office and remote work, we understand agents are mostly on the move from now.

Voice & video convergent

Phone convergent with a video centric interface that enables the best agent-user experience.
1.2

Latest release available

256-bit

AES security SSL certified

SD / HD

High video quality definition

AWS

CPaaS hosted & managed
Video centric phone

Like voice, video is a top priority channel that requires a specific space in your desktop agent. We understand ergonomic design for your video calls as to be first for video agents performance.

Web & mobile desktop

Web ACD is the first mobile ready CC software for hybrid voice and video agents. It supports any kind of devices including iOS & Android and is natively running with touchable user interface for ever.

Video call geolocation

Video and Voice over IP communications enable advanced geolocation from the originate web browser or celular. Web ACD supports header video call information to locate your video calls with permission.

Phone with call distribution

It's not a just a phone, it's a call distributor as well. Get the best word of both in a single interface that enable to connect any video agent communication and provide the fasted video call forwarding and management.

Real-time supervision

Teams becomes better and better with advanced call supervision, like in phone services. Web ACD comes with real-time queue management that enable to assit and empower your video agents.

Reporting & analytics

No system can run without data reporting and analytics. Web ACD keep simple all this for all your supervisores and administrators, enabling to export any kind of reports for any business Inteligence process.
Special extensions
Add more value inside Web ACD empowering your business processes with our complementary solutions inside.
Applications & addons
Scheduler

Manage and schedule video call appointments for your agents. Generate time limited secure links to send your users and agents.

Recorder

Record all your voice & phone calls easily. Recorder includes many features to filter, play, download mp3 files of your calls in a secure web panel.

Messenger

Private Chat for your agents, enabling internal conversations that empowers your supervisors and agents productions video calls with XMMP.

Typifier

Record data fields or any external web services during or after any voice & video calls. This feature is specifically designed for agents workflows.

Home Screen

Put your brand or service key information in home screen easily to enable your agents to start their services with more customized working environment.

Back +

Make your Video Calling services more professional, performant adding immersive Background Effects like Blur or Picture (with corporative logos or offices).
Streamline your business communications