Refining Interactive Voice Response software
Carrier-grade IVR platform that gives operators and solution providers the ability to develop their own automated phone applications.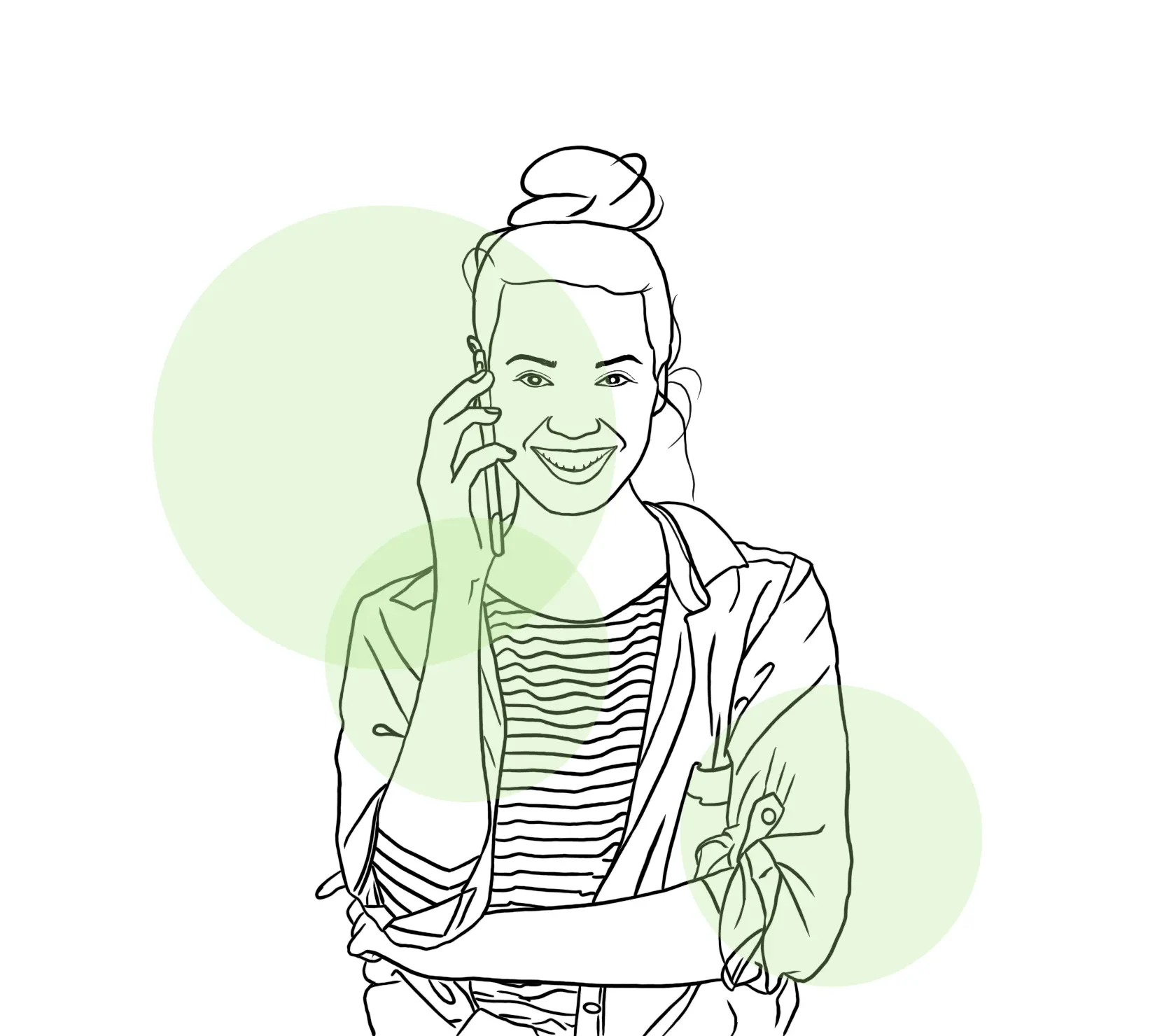 Powerful conversational IVR for any business

Run any touch tone, prompts, speech recognition scripting and switch to conversational mode in natural language.

Get a platform, not just APIs to code

Cloud APIs are for coders, our platforms are more indicated to keep independent your applications and processes.

Connect your own operator trunks

Keep your numbers with an open connectivity, our platforms are SIP standard enabling to connect any carriers or VoIP systems.
2.x

Latest release available

256-bit

AES security SSL certified

AWS

CPaaS hosted & managed

VXML 2.x

W3C standard powered
Text-to-Speech

The voice of your services can be pre-recorded or running natural synthetic voices without any complications. Streamline, speed up and simplify the development of all your voice response services in any language.

Speech-to-Text

Run the most advanced speech to text engines on the market. We seamlessly integrate Google, Amazon or Microsoft cloud services API. Upgrade your business to the latest in speech technologies.

Speech Recognition

Run the leading automatic speech recognition engines. We seamlessly integrate Nuance, Verbio, or Microsoft. Connect them thru MRCP standard to improve the quality of your telephone attention.

Natural Language

Process natural language phrases using the advanced technology of Machine Learning with AI and change the call experience of your clients with your telephone services like you never imagined before.

Open Standards

Use open protocols and technologies such as SIP, VoiceXML, WebRTC, RTMP, HTML5, Javascript to reduce costs and improve the interoperability of all your communications systems and future upgrades.

Touch Tones

Create interactive DTMF services with dynamic routing depending on call context or user parameters. Improve the performance of your legacy PBX or Call Center with new IVR automation capabilities.
Speech API services
Smart IVR simplifies integration process by providing connectors for leading external Speech APIs.
Google

Text-to-Speech Voices , Speech-to-Text and gRPC set of API from Google Apps.

Amazon

Text-to-Speech Voices , Speech-to-Text set of APIs from Amazon Alexa and Amazon Polly.

Azure

Text-to-Speech Natural Voices , Speech-to-Text set of API from Microsoft Azure.

DeepGram

Fast Speech-to-Text set of API from Deepgram for STT speech recognition.

Voci

Speech-to-Text set of API from Voci Technologies for STT speech recognition.
Speech engines
Smart IVR also seamlessly incorporates MRCP industry-standard speech recognition and text-to-speech engines into your current services.
Nuance

Text-to-Speech and Speech Recognition engines and MRCP servers from Nuance.

Verbio

Text-to-Speech and Speech Recognition engines and MRCP servers from Verbio.

Azure SR

Automatic Speech Recognition engines and MRCP technologies from Microsoft.
Conversational IVR framework
Smart IVR offers the greatest flexibility to connect a AI dialog engine to your business telephony services.
DialogFlow Gateway

We help companies to connect the Google Dialogflow NLU engine to telephony and system integrators to build pre-trained voicebot, providing a customizable framework for your IVR project.

Open Conversational Gateway

We offers the greatest flexibility on the market. We integrate any dialog engines into our telephony so you can easily create rich, natural language conversations using AI into telephony call flows.
Special Considerations
TTS hypercaching

Speed-up and optimize all speech API requests thanks to TTS hypercache system, improving your services and operation costs.

Speech connectors

Improve Speech Recognition interfaces with MRCP, gRCP or HTTP connectors to provide a flexible and powerful voice automation.

Database integration

Connect any kind of external database or web services with open standards and coding languages. Provide an amazing phone integration.

Call recording

Get your interactive calls recorded according to your own application requirements and context without external tools. Formats supported are WAV/MP3.

SIP / RTC trunking

Connect your own SIP Trunk, IP Carrier or RTC Trunks to provide advanced voice communications for your phone services.

Cloud ready

Run and scale on virtualized environments in Cloud. Our software is specifically designed to work as a Platform as a Service instances.
Award winning & top-rated
G2+

G2 is the world's largest tech marketplace where businesses can discover, review, and manage the technology they need to reach their potential.

Learn More

Capterra

Capterra provides research and user reviews on software applications for businesses and assists consumers with selecting software for their needs.

Learn More

AWS Partner

The AWS Partner Network (APN) is a global community of partners that leverages programs, expertise, and resources to build, market, and sell customer offerings.

Learn More
Streamline your business communications